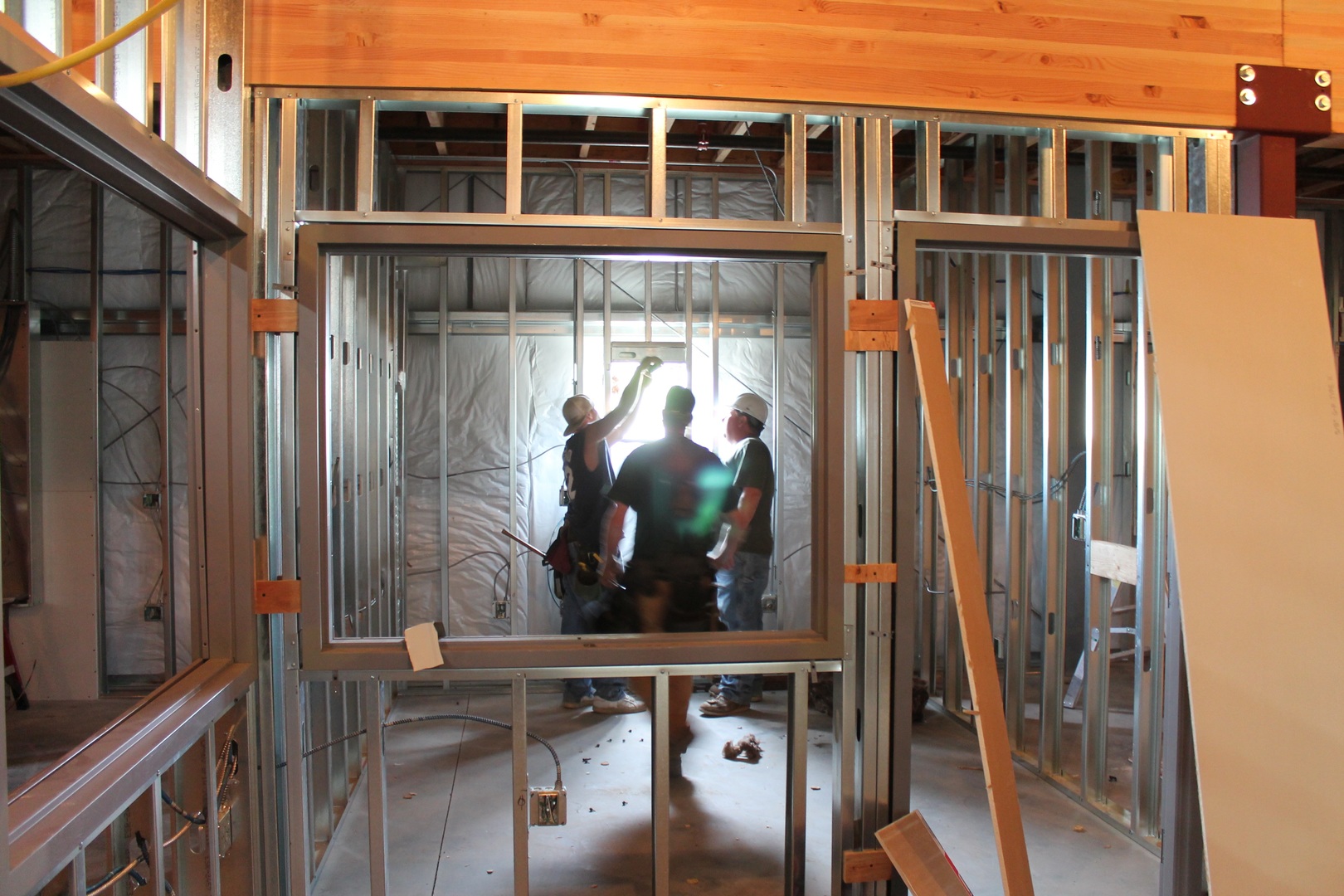 Advantages of Steel Framing in California
California is one of the most beautiful places in the world to live in, but it comes at a high price with problems like termites, rot, earthquakes and other types of damage that are just part of the area. Taking this into consideration one as an owner and a builder always has to be on the lookout or what are the best construction methods available for the project on hand. A good material to use on an area that have these extreme conditions is steel framing.
Steel framing has many advantages over timber framing, from installation time to durability it makes it a product that it's at least worth taking a look at. Here are some of the advantages that I have noticed about using steel framing in California residential and commercial structures:
Light and easy to carry, thanks to the engineer design it has steel framing studs, joist and beams are normally lighter than its Standard, LVL, PSL or GlueLam counterparts.
The price is getting more affordable and it is almost on pair with its timber comparable.
As steel is not composite derived Termites and Rot are not able to attack nor infest the framing members. This makes it a product that will last substantially longer than timber in the harsh environments that are presented in San Diego and the state of California.

As it does not to be treated or sprayed with any protective coating it creates a pesticide free environment that is more desirable by persons with respiratory problems.

Steel scrap is fully recyclable, this means that every inch of waste can be reused to build new steel frame members or other steel products like TVs, Refrigerators, etc. Making framing structure in California with steel a more environmentally conscious option.
As steel framing members are normally cold-formed shaped pieces of steel rolls, they can be manufactured in longer lengths, making structure framing members like floor or roof joists to be one piece from wall to wall.
Screw are normally used for fastening steel frame members, which created a very strong and secure connection that does not move.
Steel does not wrap, twist or shrink over time, minimizing warranty call-backs that could occur if you are a contractor or selling the property in the near future.
Steel does not usually get damage with small fires, nor will it release as much smoke into the air in the case of one. It normally will only get damaged in extreme fire situations.
Can sustain higher load forces like those created by earthquakes, so less damage is likely to occur in these situations.
Quick to install if the proper training has been provided to the team working on the project.

Steel parts are normally pre-engineer to fit to that particular project, this means that there is very little cutting to be done on site and the majority of the work will be erecting the structure.

Steel framing comes in a variety of options that include a protective layer which can be of different materials which will help it extend its life and fight corrosion depending on the area that it will be installed (ex. Interior, Ocean Front, Etc.)
If you are thinking of building your project with steel framing in San Diego or another area of Southern California give us a call so that our professional team can assist you. We offer the experience that you need, which combined with the right products will make an incredible looking, durable and sustainable structure.
Contact us at (619) 882 – 9309 or via or Online Contact Form and a representative will get back to you as soon as possible.