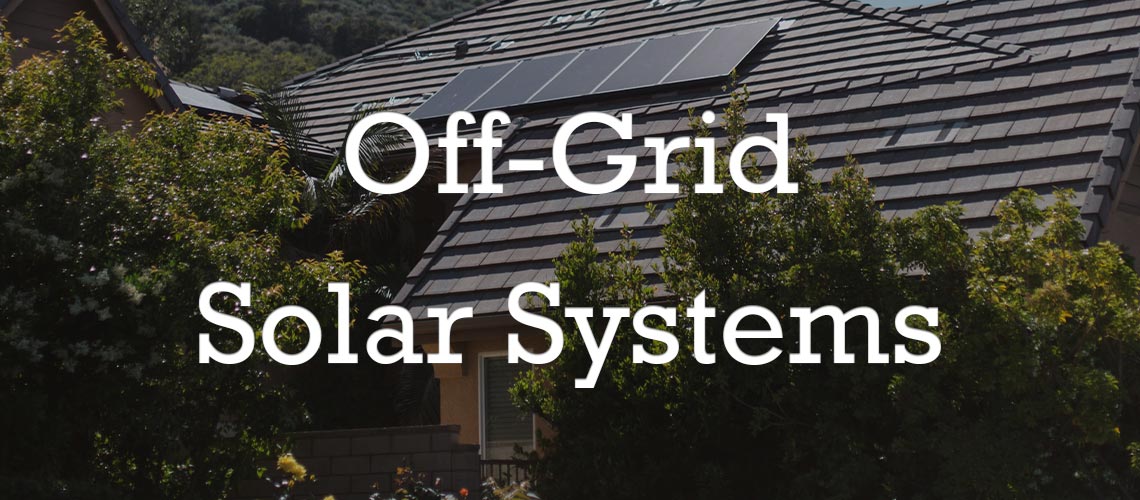 Off-Grid Solar Systems for Homes in San Diego
We are GC Framing, the go-to experts for off-grid solar systems in San Diego, California. I'm a licensed General Contractor with years of expertise in providing homeowners with reliable home improvement solutions. If your home is in an area without access to the electrical grid or you're looking for an independent, efficient energy source, you've come to the right place. With just a phone call, you can embark on your journey to sustainable energy independence. Contact us at 619 882 9309 for a personalized consultation tailored to your needs.
The Importance of Off-Grid Solar for Homes Without Grid Access
Having a home in a beautiful, remote area often comes with challenges, one of the most significant being the lack of access to the electrical grid. However, that shouldn't stop you from enjoying the comfort and conveniences that electricity provides. Off-grid solar systems make it possible to have a reliable energy source that allows you to be self-sufficient. Energy independence is not just a buzzword; it's a way of life that ensures you're not tethered to the limitations or unreliability of traditional electricity sources. By choosing off-grid solar solutions, you're investing in a future where you're in control of your energy production and consumption.
Types of Off-Grid Solar Systems for Homes
When it comes to off-grid solar solutions, the two most common types are ground-mounted and roof-mounted systems. Both have their own set of advantages and disadvantages, making them suitable for different kinds of requirements.
Ground-Mounted Systems
Installation Complexity

Easier to install as they do not require roof penetration.

Energy Efficiency

Can be optimized for the best angle towards the sun, increasing efficiency.

Space Requirement

Requires ample yard space.

Cost

Generally more expensive due to additional materials like footings, mounting racks and brackets.
Roof-Mounted Systems
Installation Complexity

Requires secure roof penetration, making the process more complicated.

Energy Efficiency

May be less efficient if the roof's orientation is not ideal.

Space Requirement

Does not consume yard space.

Cost

Generally cheaper as it utilizes existing structures.
Curious about which system would be best for your particular situation? Don't hesitate to reach out to us at 619 882 9309 for expert advice tailored to your needs.
Battery Storage for Off-Grid Systems
Energy storage is a vital component of any off-grid solar system. The two most prevalent types of batteries used for this purpose are lead-acid and lithium-ion batteries.
Lead-Acid Batteries
Longevity

Tend to have a shorter lifespan compared to lithium-ion batteries.

Efficiency

Generally less efficient.

Cost
Maintenance

Require regular maintenance such as water topping and equalization.
Lithium-Ion Batteries
Longevity

Known for a longer lifespan.

Efficiency

More efficient, especially under heavy use.

Cost

More expensive upfront but can be cost-effective in the long run.

Maintenance

Virtually maintenance-free.
Choosing the right battery involves considering various factors, including your budget, the expected system load, and how much maintenance you're willing to commit to. We're always available to guide you through this critical decision.
How Our Off-Grid Systems Complement Other Energy Solutions
Once you've decided to invest in an off-grid solar system, it's worth exploring how it can be integrated with other energy sources to create a seamless, robust setup. Our off-grid solutions are versatile and can be combined with generators, wind turbines, or other renewable energy sources. For example, during periods of low solar activity, a generator can kick in to supplement your energy needs, ensuring you never run out of power. The advantage of such an integrated approach is that it allows you to adapt to varying environmental conditions, from cloudy days to seasons when solar energy generation might be less effective.
Factors That Affect Off-Grid Solar Efficiency
Installing an off-grid solar system is just the first step. To ensure you're getting the most out of your investment, you need to understand the factors that can affect its efficiency. One crucial consideration is the angle and orientation of your solar panels. Depending on the geography and climate of your location, we can calculate the optimal angle for your setup, ensuring maximum energy generation. Seasonal variations also have a considerable impact on the efficiency of a solar system. During winter, when days are shorter, your system might generate less power. Regular maintenance can help counteract these limitations to some extent.
To get the most out of your off-grid system, here are some steps you can take:
Regular Cleaning of Solar Panels: Dust and dirt can significantly reduce your panels' efficiency.
Battery Maintenance: Regular check-ups can prolong battery life and efficiency.
Monitoring System Performance: We recommend using performance monitors to keep track of your system's efficiency, which can alert you to any issues before they become significant problems.
For specialized maintenance services or if you're interested in optimizing the efficiency of your current setup, don't hesitate to contact us at 619 882 9309.
Solar System Maintenance Tips
While solar systems are generally low-maintenance, some routine care can go a long way in ensuring your system functions efficiently for years. Some tasks like cleaning the solar panels, checking the wiring, and inspecting the inverter should be done at least biannually. We offer comprehensive maintenance services to take this hassle off your hands, ensuring that your system is always up to mark.
FAQs
Here we answer some of the most frequently asked questions about off-grid solar systems.
What is the lifespan of an off-grid solar system?

Typically, a well-maintained off-grid solar system can last up to 20-25 years.

What warranties come with the system?

Manufacturer warranties vary depending on the components of your system, usually ranging from 5 to 25 years.

What can I expect from the installation process?

Once we've assessed your specific needs and the setup that would be most effective for you, our experienced team will handle the installation, ensuring minimal disruption to your daily life.
Off-Grid Solar for Recreational Vehicles and Camping
While our main focus is on residential off-grid solar systems, we also provide versatile solar solutions for recreational vehicles (RVs) and camping. Many people today are choosing the nomadic lifestyle, whether full-time or for a seasonal getaway. However, energy independence shouldn't be compromised when you're on the move. We offer compact, efficient off-grid solar kits designed specifically for RVs and camping situations. These systems can power your appliances, devices, and even heating or cooling systems, ensuring you're never without the comforts of home while enjoying the great outdoors.
Advantages of Solar Systems for RVs and Camping
Sustainability

Lower your carbon footprint by using renewable energy.

Freedom

No need to rely on hook-ups at camping sites.

Cost-Effectiveness

Save money in the long run by avoiding costly generator fuels.

Low Maintenance

Once installed, solar systems require minimal upkeep.
Why Choose GC Framing for Your Off-Grid Solar Needs?
Expertise
As a licensed General Contractor in San Diego, California, with extensive knowledge in off-grid solar systems, you can be assured that you're working with a team that understands the ins and outs of the solar industry.
Local Knowledge
Understanding local climate conditions and regulations is crucial for the efficient setup and operation of your off-grid system. Being based in San Diego allows us to leverage this local knowledge to your advantage.
Tailored Solutions
No two homes are the same, which is why we don't offer one-size-fits-all solutions. We listen to your needs and tailor our services to meet them.
High-Quality Components
We use only the best quality solar panels, batteries, and other components to ensure the durability and efficiency of your system.
Full-Service Provider
From initial consultation to installation and maintenance, we handle every aspect of your solar system. You won't need to juggle multiple contractors; we offer a turnkey solution.
Ready to Make the Switch to Off-Grid Solar?
Embracing off-grid solar energy can transform your life in many ways, not just by allowing you to have electricity but also by contributing to a more sustainable planet. If you're ready to take the first step toward energy independence, call us today at 619 882 9309 to set up a consultation. Let's explore how we can help you break free from the limitations of energy sources and make the switch to a cleaner, more reliable, and self-sufficient lifestyle.