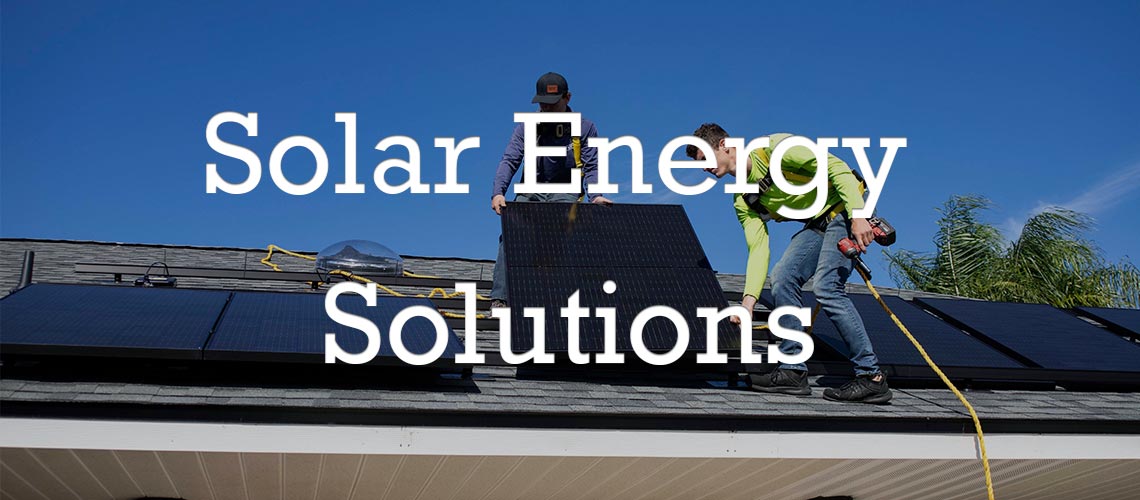 Solar Energy Solutions & Solar Panel Installation
Are you ready to make a sustainable change that not only benefits the environment but also your wallet? Welcome to GC Framing, where we specialize in high-quality solar panel installations designed to empower homeowners in San Diego, California. With rising energy costs and increasing awareness about climate change, there has never been a better time to make the switch to solar power. And we're here to help you every step of the way.
Contact us today at 619 882 9309 for a free consultation! From energy audits to complete installations, we're your one-stop-shop for all things solar.
Why Choose GC Framing for Your Solar Needs
You might wonder, "Why GC Framing?" The answer is simple yet profound. We have experience, a commitment to customer satisfaction, and a deep understanding of the unique solar energy needs of San Diego residents.
Expertise in the Field
Our team of solar professionals has undergone extensive training in all aspects of solar panel installation. This includes the complexities of design, the intricacies of electrical systems, and the specific challenges presented by San Diego's varied roofing types. We ensure that your solar panel system is not just installed, but optimized for maximum efficiency.
Customer Satisfaction
We understand that making the switch to solar energy is a significant investment. That's why customer satisfaction is our top priority. We offer in-depth consultations to understand your specific needs and tailor our services to meet them. Our support extends beyond the installation—we're here to help with any questions or concerns you may have for the life of your system.
Local Roots
GC Framing isn't a faceless corporation. We're your neighbors, deeply rooted in the San Diego community. We understand the local weather conditions, building regulations, and permitting requirements, which means we can navigate the installation process smoothly and efficiently.
Convinced that solar is the right choice for you? Get a free quote now and take the first step towards sustainable living!
Why Solar Energy is the Way Forward
The push towards renewable energy sources is not just a fad—it's a necessity for a sustainable future. Here's why solar energy stands out:
Reduced Carbon Footprint
Solar panels produce zero emissions during operation. By installing a solar panel system, you're actively reducing your household's contribution to climate change.
Cost Savings
Solar energy can bring about significant savings on your electricity bills. As energy prices continue to rise, the cost benefits of solar become increasingly appealing. And don't forget about the federal and state tax incentives that can further offset the initial costs.
Energy Independence
Relying on the grid makes you vulnerable to power outages and price hikes. With your own solar panel system, you generate your own electricity, reducing or even eliminating your dependence on the grid.
Home Value
Installing solar panels is an investment that can increase your home's market value. More and more buyers are looking for homes that are energy-efficient and future-ready.
Sustainability
The sun is a never-ending, naturally occurring energy source. By harnessing its power, you're taking a step towards a more sustainable lifestyle.
By now, you should be aware of the multitude of benefits that come with going solar. But understanding the theory and actually taking the step to install a solar panel system are two different things. That's where we come in.
Ready to harness the sun? Call us at 619 882 9309 to book a free consultation!
How Does Solar Energy Work?
For many people, the concept of solar energy can seem complex. But it doesn't have to be! At its core, solar energy is a straightforward and reliable way to power your home. Here's how it works:
The Basic Science
Solar panels are made of photovoltaic cells that capture sunlight and convert it into electricity. The electricity generated is direct current (DC), which is then converted to alternating current (AC) by an inverter. This AC electricity is what powers your home.
Key Components of a Solar Panel System
Solar Panels

These capture the sun's energy.

Inverter

This converts DC to AC electricity.

Electrical Panel

This distributes electricity throughout your home.

Meter

This measures your electricity production and usage.

Backup Battery

This stores excess electricity for later use.
The Installation Process
Once you've decided to go solar, our team will carry out a thorough site assessment to understand your property's specific needs. We'll then design a system that maximizes efficiency and savings. After obtaining all necessary permits, our expert installers will set up your new solar panel system, usually within a few days.
Convinced that solar is simpler than you thought? Call us to kickstart your journey toward energy independence.
Services We Offer
GC Framing is your comprehensive solution for solar energy systems. We offer a range of services designed to meet the specific needs of San Diego homeowners.
Solar Panel Installation

This is our bread and butter. From residential homes to commercial properties, we provide top-notch installation services.

Solar Energy Consultation

If you're unsure about making the switch, we offer consultation services to answer all your questions.

Maintenance and Support

Already have a solar panel system? We provide ongoing maintenance and support to keep it running smoothly.
Each of these services is tailored to meet your unique energy and financial needs.
Pick the service that fits you best and get a custom quote today!
The Science Behind Solar Energy
While many understand the basic principles behind solar energy, there is an entire world of science that makes it so effective.
Innovative Technologies
Over the years, solar technology has made significant advancements. Modern solar panels are more efficient, less obtrusive, and more affordable than ever. Innovations like bifacial panels, which capture sunlight on both sides, are revolutionizing the way we think about solar energy.
Material Quality
The quality of materials used in your solar panel system can make a significant difference in its efficiency and lifespan. At GC Framing, we only work with trusted suppliers, ensuring that your investment stands the test of time.
The Importance of Proper Installation
Even the best solar panels can underperform if they're not properly installed. Our team of experts takes into account various factors like roof angle, sunlight exposure, and local weather conditions to ensure your system operates at peak efficiency.
Want to harness the latest in solar technology? Contact us now for an expertly installed, state-of-the-art solar system.
Financing and Incentives
Investing in a solar panel system is not just a lifestyle choice but also a financial decision. The initial setup cost may seem high, but various financial incentives can significantly lower it.
Federal and State Tax Credits
Both federal and state governments offer tax incentives to encourage the adoption of solar energy. The federal solar tax credit, also known as the Investment Tax Credit (ITC), allows you to deduct a percentage of the cost of installing a solar energy system from your federal taxes. California also has its share of rebates and incentives that can make going solar more affordable.
Financing Options
At GC Framing, we understand that everyone's financial situation is different. That's why we offer a range of financing options to make solar energy accessible to as many San Diego residents as possible.
Return on Investment
The payback period for a solar panel system can vary depending on several factors, including your energy consumption and the size of your system. However, with the rising cost of electricity, the return on investment (ROI) becomes increasingly attractive.
Interested in learning more about the financial benefits of solar energy? Contact us for a tailored financial plan!
FAQs
Solar energy is a big topic, and you probably have a lot of questions. Let's answer some of the most frequently asked ones.
Can I install solar panels on any type of roof?

While solar panels can be installed on most types of roofs, some materials and shapes may require special mounting equipment. We'll assess this during our initial consultation.
How much can I expect to save?

Savings depend on several factors, including the size of your solar panel system, your energy consumption, and available incentives. We can provide a detailed estimate during our consultation.
What is the lifespan of a solar panel system?

A high-quality solar panel system can last up to 25-30 years, or even longer with proper maintenance.
The Solar Energy Landscape in California
As a state, California is a leader in renewable energy, and the growing number of solar panel installations is a testament to that. The state has ambitious goals to reduce greenhouse gas emissions and transition to clean energy sources, making it an excellent place for residents to invest in solar.
State Initiatives
California's Renewable Portfolio Standard (RPS) mandates that a significant portion of electricity sold in the state come from renewable sources. Programs like the California Solar Initiative (CSI) further promote solar adoption.
Local Adoption in San Diego
San Diego is already on track to become a sustainable city with various solar projects and community initiatives. The city's commitment to renewable energy makes it an ideal location for installing solar panels.
Relevance to San Diego Residents
As a resident of San Diego, you're not just conforming to the trend but also contributing to a large-scale mission to make California a green state.
Become a part of California's renewable energy revolution. Contact us today to get started!
Our Commitment to Quality and Safety
As San Diego's trusted solar panel installer, GC Framing places utmost importance on the quality and safety of our services. From the moment you reach out to us until the time your solar panels are up and running, we adhere to the highest industry standards.
Quality Assurance
We use only top-tier solar panels and accessories, sourcing them from trusted manufacturers. But quality doesn't stop at products; it extends to our service. Our installation teams undergo rigorous training to ensure they're up to date with the latest techniques and safety protocols.
Safety Protocols
Electricity is not something to play with, and neither is your roof. Our team is trained in safety procedures to ensure that your property is respected and protected during the installation process.
Post-installation Support
Quality service means ongoing service. After your installation, our team remains available for any troubleshooting, maintenance, or upgrades. We believe that our relationship with our customers is a long-term commitment.
For quality you can trust, make the switch to GC Framing's Solar services.
Get Started with GC Framing Today!
Ready to make the transition to solar energy? It's simple, straightforward, and starts with a conversation. Here's how to get started:
Initial Consultation

Contact us at 619 882 9309 or fill out our online form to schedule a consultation. During this meeting, we'll assess your property and energy needs, answering any questions you may have.

Custom Quote

Based on the consultation, we'll provide you with a customized quote that outlines the cost and anticipated energy savings.

Installation and Beyond

Once you're ready, our team will take care of the rest—permits, installation, and post-installation support.
We're here to make your solar energy journey as smooth and beneficial as possible. Become a part of San Diego's sustainable future and reap the benefits that come along with it.
Don't miss out on the solar revolution! Contact GC Framing today at 619 882 9309 and take the first step toward a brighter, greener future.
Thank you for considering GC Framing as your solar energy solution in San Diego, CA. We look forward to helping you make the switch to a more sustainable lifestyle.