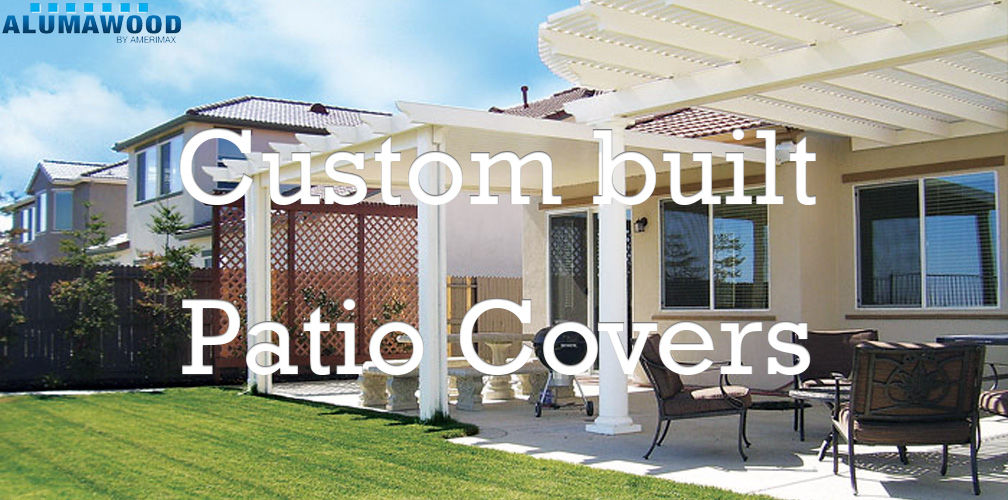 San Diego Best Patio Cover Contractor – We'll Build, Maintain or Repair Your Patio Cover
A patio cover is a perfect addition to your home, one which will expand exterior living space allowing you to enjoy the great weather you work so hard for.
Are you looking to have a patio cover build for you home? We can help you make your dream patio cover a reality like we have helped many other customers over the past years. We know that each patio we build will be different and unique, but we know that if we follow our primary goal, we will build a great structure. Our professionally designed and built patios can be tailored to your lifestyle, and your design ideas from fully covered patios, to partially covered ones with slats, to circular custom designs, our team has the ability to make it a reality. The primary goal of our team is to build you a patio that will stand the test of time and that will be safe for your family, visitors and pets. This of course at an affordable price that will not break the bank, and with multiple payments options, we are very likely to have a solution that will fit your needs.
Basic Wood Patio Cover

Are you trying to create a shaded area in your home at a budget? A basic wood patio cover is probably the best option for you, it will be one that will last for years and the easiest to maintain. Normally built with Douglas Fir but can be upgraded to Redwood for a longer lasting structure. Do not be mislead by the "basic" patio covers, they can still be customized in their design, shape, and color it will just be will standard timber.

Custom Wood Patio Cover (Larger Wood Members)

Are you looking for a patio cover that will amaze all your visitors while creating a perfect place for you and your family to enjoy the perfect weather that San Diego County has to offer? A custom patio cover with large timber is the perfect option for you, it will cost a bit more than your basic wood patio cover but will usually last longer as well as create a bigger aesthetic impact/improvement.

AlumaWood Patio Covers

Are you looking for a patio cover that will withstand the test of time and will not be affected by termites or rot? AlumaWood patios are built from aluminum that has a pattern with a similar look to that of wood. They are termite proof, rot proof and are sealed with a paint coating that will last for years to come. This is a low maintenance structure that while more expensive, it still offers multiple options at a very reasonable price slightly higher that one build with wood/timber.
A patio cover added to your residence will as well increase the value of your home, giving you a great return on your investment. More importantly, it will create a space where you can spend time with your family, have an outdoor barbeque without worrying about rain, sun rays, and other elements. It as well makes it a more energy efficient residence, as it will absorb the eat partially on the area where it is built.
If you are thinking of building a patio cover on your home, give GC Framing a call first so that one of our representatives can help you make your dream design a reality. We have the experience you are looking for at a reasonable price. You can reach us at (619) 882 – 9309 or via our Online Contact Form.