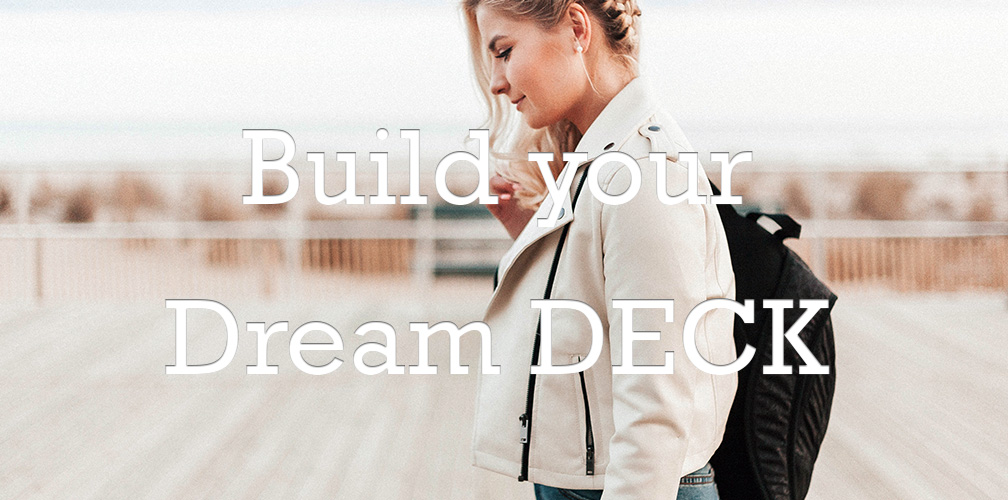 Best San Diego Deck Builder Contractor – Building, Maintaining and Repairing your Residential or Commercial Deck
GC Framing is a local, family-owned contracting company that can help you in designing, building, maintaining and repairing your residential and commercial deck. We are a client-focused firm that will listen to your design ideas (input), analyze the use that you will give to the deck and the materials you prefer while staying in track with the budget that you have in mind. There is an unlimited number of ways to build a deck, there is no right or wrong choice just the one that you dream the most.
Having a custom deck install on your home or business is a great idea for a large number of reasons. Most importantly, it will extend your usable space on the exterior of the structure allowing you and your visitors to enjoy great times together outside. It is as well a good investment as it will not only create additional usable space, but it will increase the resale value of the property (that is if you ever decide to leave your new deck).
Here are some of the types of decks we can build for you:
Detached Deck

Not directly connected to the structure, but still an addition to the overall exterior environment.

Floating Deck

Low-profile deck perfect for outdoor living areas.

Attached Deck

For quick and easy access from the interior of the structure.

Cantilever Deck

For areas where posts cannot be installed, this deck is supported by the interior framing of the structure.

Composite Wood / Trex Deck

Great Fire Rating, No termites, no rot, no painting or staining.

Pool Deck

A great addition for any pool paradise cannot be complete without its custom deck with slip-resistant & rot-proof decking boards.

Multi-Level Deck

Want to connect the first, second maybe even thirds story of your structure with a multi-story custom deck, no problem we can build that for you.
We work with brands like Trex, TimberTech, Fiberon, Veranda, MoistureShield, NewTechWood, among others. Our decks can as well be built with an optional premium stainless-steel railing for a more modern look. This gives us the opportunity to bring you a great variety of options at your disposal to better accommodate your ideas into the project.
Deck Repair & Maintenance Services
With time your deck will need some love and care in order to stay in top shape. GC Framing can assist you in maintaining your deck and bringing it back to its original condition, from repairing a sinking deck to a basic resealing / painting service. GC Framing carpenters have years of experience that will be able to resolve any problem that your deck might have, we have seen it almost all that can be seen in the business.
Here are some of the Deck Repair and Maintenance services we offer:
Surface Power Washing
Deck Sealing
Deck Painting
Deck Staining
Deck Refinishing
Sinking Deck Repair
Termite Damage Repair
Wood Rot Repair
Deck Foundation Repair
And Mostly All Other Deck Related Repair or Maintenance Services
Interested, Get A No-Obligation Free Estimate
Our professional team is here to help you build your dream deck. We have worked repairing, maintaining and building hundredths of decks, so there is no project that is too big or small for us. If needed, we can as well work with the city to obtain any construction permits that might be necessary for the project. Call us today to set up your in-house consultation or with any questions you might have at (619) 882 – 9309 or Send us a Message Online