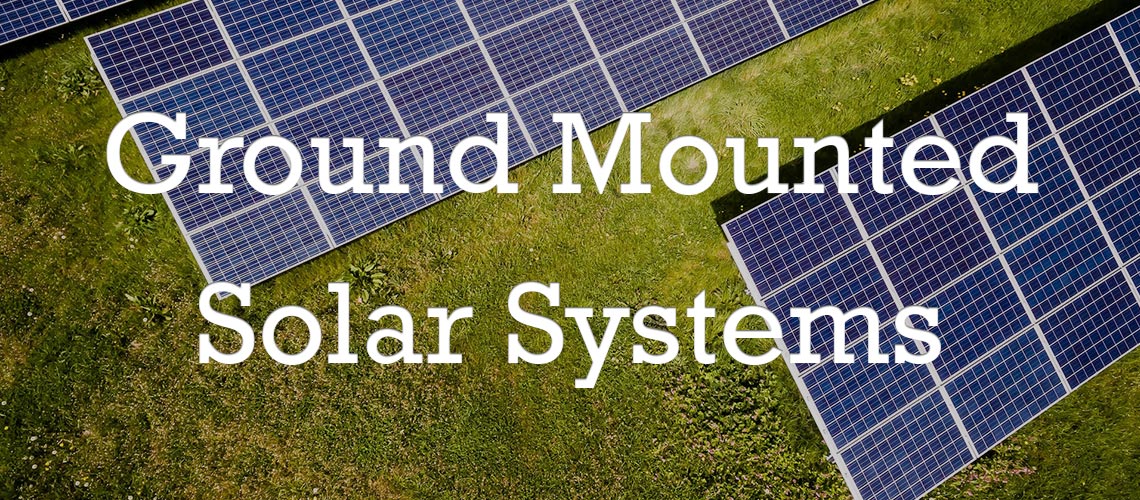 Ground Mounted Solar Systems in San Diego, CA
Welcome to GC Framing, your trusted partner in renewable energy solutions. As a licensed General Contractor, we have years of expertise in offering cutting-edge solar solutions to homeowners and businesses in San Diego, California. Today, we want to introduce you to the incredible benefits of ground-mounted solar systems. Not only can these systems save you money, but they are also an eco-friendly alternative to traditional energy sources.
Ready to transition into a greener future? Contact us today at 619 882 9309 for a free consultation.
Why Choose Ground-Mounted Solar Systems?
When it comes to renewable energy, every San Diego property owner should consider installing a ground-mounted solar system. Here's why:
Efficiency Benefits
Solar panels are all about efficiency. Ground-mounted systems offer the advantage of positioning, meaning you can place them wherever they'll get the most sun, leading to more energy production.
Space Utilization
With ground-mounted systems, you're not limited by roof size or shape. You can maximize your property's available space to install more panels and generate more power.
Cooling Advantages
Ground-mounted systems often run cooler than roof-mounted systems because they are exposed to more airflow, increasing their efficiency and lifespan.
Key Benefits
Positioning Flexibility
Higher Efficiency
Normally Have a Longer Lifespan
Optimal Space Utilization
Intrigued by these advantages? Learn more by giving us a call at 619 882 9309.
How Ground-Mounted Solar Systems Work
As a licensed General Contractor with a focus on solar energy solutions, we think it's essential for our clients to understand how these systems work. After all, you're not just buying solar panels; you're investing in a comprehensive energy solution.
Photovoltaic Cells and Energy Conversion
The key to any solar panel system is the photovoltaic (PV) cell. These cells convert sunlight directly into electricity, without any moving parts, fuel, or emissions. It's technology that's not only efficient but also environmentally friendly.
Electrical Components
Once your solar panels generate electricity, it's converted from direct current (DC) to alternating current (AC) through an inverter. This electricity can either be used immediately, stored in batteries, or fed back into the grid for credit.
Key Components of Ground-Mounted Solar Systems
Photovoltaic (PV) Panels
Mounting Structure
DC-to-AC Inverter
Electrical Disconnects
Utility Meter
Optional Battery Storage
That's a brief overview, but we could get into the nitty-gritty if you're interested.
Have more questions on how ground-mounted solar systems work? Call us now at 619 882 9309 for detailed information.
Installation Process
Choosing the right solar solution is crucial, but equally important is the installation process. At GC Framing, we offer a seamless, hassle-free experience from start to finish, supervised by licensed general contractors.
Initial Consultation
First, we'll conduct a thorough consultation to assess your energy needs. This includes evaluating the site for potential challenges and opportunities to maximize efficiency.
Site Assessment
Our team will then perform a detailed site analysis. We'll measure the available ground space, inspect the soil quality, and evaluate the optimal placement of the panels to capture the most sunlight.
Permitting
Solar installations require permits, and we take care of all the paperwork for you. As experienced contractors in San Diego, we are well-versed in local zoning laws and building codes, ensuring a smooth process.
Installation
Finally, we install your ground-mounted solar system using high-quality materials and best practices in the industry. Our team ensures that the system meets all electrical and building codes, providing you a safe and efficient system that will last for years.
Ready for a hassle-free, professional solar installation? Call us now at 619 882 9309 to schedule your consultation.
Services We Provide
Whether you are a homeowner or run a commercial property, GC Framing has you covered with specialized services tailored to meet your specific needs.
Ground-mounted Solar Systems for Homes
We design residential systems with your family's energy consumption in mind. Whether it's a modest setup or an extensive one, we make sure it meets your needs and fits within your property.
Ground-mounted Solar Systems for Commercial Properties
For businesses looking to go green and cut energy costs, we offer robust commercial systems designed to handle larger energy requirements. These are ideal for manufacturing units, offices, and retail spaces.
Comparison Between Residential and Commercial Systems
Energy Requirements
System Size
ROI Considerations
Maintenance Needs
To discuss which type of system is best for your property, call us at 619 882 9309.
The Science Behind Our Systems
Our ground-mounted solar systems are not just products; they're the result of years of research and technological advancements.
Technological Advancements
We employ the latest in solar technology, ensuring you get the most efficient panels available in the market today.
Panel Efficiency
Our solar panels are among the best in terms of efficiency ratings, promising optimal energy generation for every square foot of panel area.
Importance of a Well-designed System
A well-designed system isn't just about the number of panels; it's about optimizing them for the best energy output. We consider factors like your property's sun exposure, the local climate, and your energy needs to design a system that's just right for you.
Tap into the latest solar technology by choosing GC Framing for your solar solution. Call us at 619 882 9309 to learn more.
System Customization and Scalability
One size doesn't fit all when it comes to solar energy systems. At GC Framing, we offer tailored solutions to fit your unique energy requirements.
Tailoring Systems to Specific Energy Needs
After our initial consultation and site assessment, we design a system that precisely meets your energy demands. This could mean a smaller system for a family of two or a large-scale system for a commercial property with heavy energy usage.
Scalability for Growing Energy Requirements
Thinking of expanding your home or business in the future? Our ground-mounted solar systems can be easily scaled to meet growing energy demands, making them a smart, long-term investment.
How We Evaluate and Design Custom Solutions
We use cutting-edge software to analyze sun exposure, electrical load, and other critical factors. With this data, we can create a system that's not just efficient but also highly customized.
List 3: Factors to Consider for Customization and Scalability
Current Electrical Load
Future Expansion Plans
Sunlight Exposure
Soil Quality for Ground Mounting
Budget Constraints
If you're looking for a tailored solar solution that can grow with you, give us a call at 619 882 9309.
Safety and Quality Assurance
Solar installations involve intricate electrical work, structural fittings, and sometimes heavy machinery. That's why safety and quality are our top priorities.
Safety Protocols During Installation
Our installation teams adhere to rigorous safety protocols to ensure a safe and efficient installation process. As licensed general contractors, you can trust us to meet all safety standards and building codes.
Quality of Materials Used
We use only the highest-quality solar panels and mounting hardware. All our products meet and often exceed the industry standards, ensuring durability and long-term performance.
Post-installation Support
After the installation, our job isn't done. We offer comprehensive post-installation support to make sure your system performs optimally.
Invest in a solar system that's as safe as it is efficient. To learn more about our safety protocols and quality assurance, call 619 882 9309 today.
Frequently Asked Questions (FAQs)
Ground vs Roof-Mounted Systems
Ground-mounted systems can offer better positioning flexibility and are generally easier to clean and maintain compared to roof-mounted systems. Each one has it's own advantages and disadvantages.
Efficiency and Energy Yield
Ground-mounted systems can be more efficient because they can be placed at the perfect angle to capture sunlight, and they generally run cooler, which boosts efficiency.
Longevity and Warranty
Our systems are built to last, with an average lifespan of 20-25 years. And yes, we do offer warranties on both the panels and workmanship.
Why Choose GC Framing
As a local, licensed General Contractor in San Diego, we bring years of experience and expertise to every solar project. Our focus has always been on serving our community with top-notch solar solutions.
Take the first step towards energy independence. Call GC Framing at 619 882 9309 today.
Thank you for considering GC Framing for your ground-mounted solar system needs. We pride ourselves on delivering high-quality, custom solar solutions designed to meet the specific needs of homeowners and businesses in San Diego, California.
Ready to go green and save money on your energy bills? Don't hesitate. Call us at 619 882 9309 for your custom solar solution today.