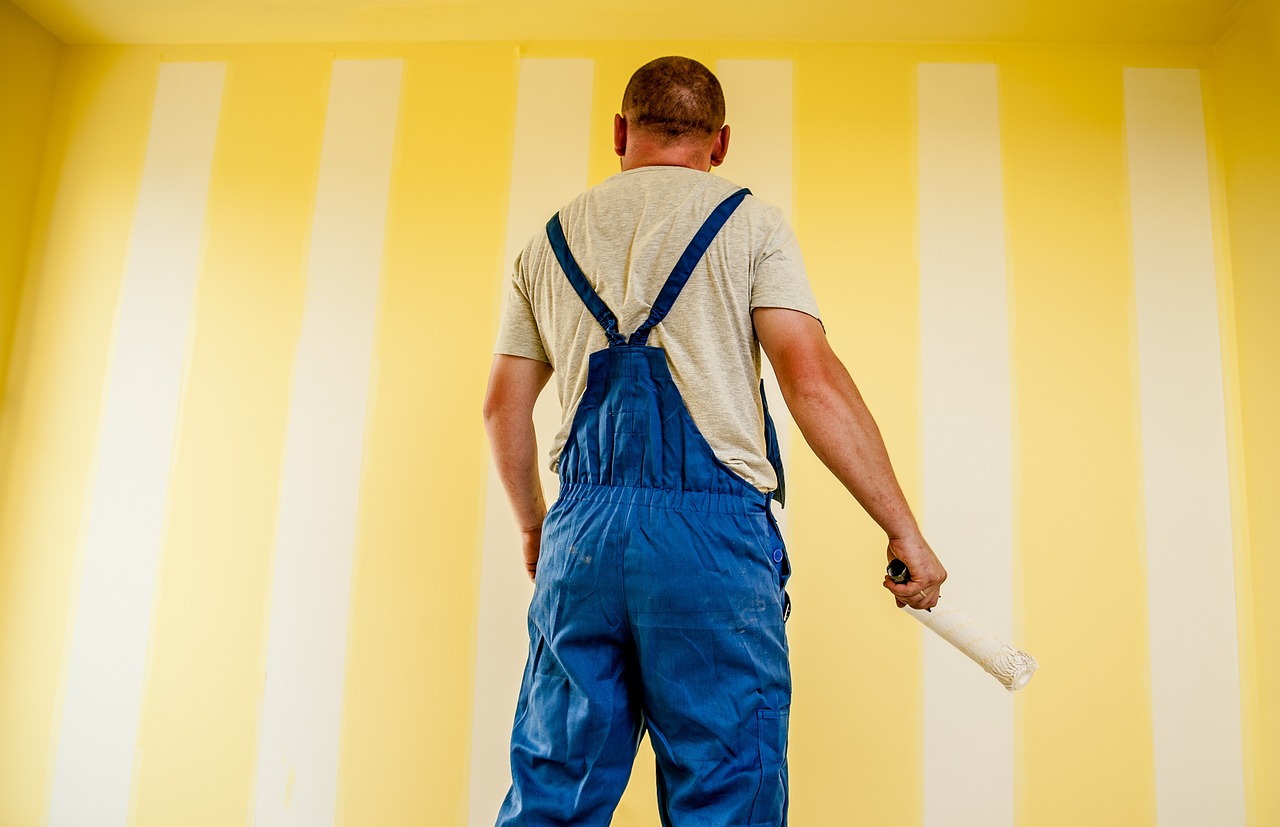 Five Important Tips & Tricks for Painting an Interior Room
Painting an interior room of your home does not have to be hard nor sloppy. It is a home improvement project that will customize the look of your property to be more like you and that could as well improve the market value of it. Your finish will depend on your attention to detail more than your knowledge on how to paint it. If you follow this five important tips and tricks for painting an interior room I am certain that you will have a clean and professional look at the end of your painting project.
Cover all furniture and floors with plastic

One of the most important steps to take during the preparation of an interior room that you would like to paint is to properly cover all furniture, floors and other important items. This is done to protect all valuables, and to not leave any overspray or paint stains behind. If you do a proper job in covering these areas you will have an easier job cleaning up at the end of your project. Remember, the more mess you do, will mean more work for you.

Tape and mask all edges and corners

Even professional painters make mistakes when painting at edges and corners. Give your finish a straight and clean look by properly taping all corners and edges. In certain areas like around your cabinets, you want to be extra cautions and add a layer of paper masking in case you over roll or brush.

Repair imperfections before painting

Are there any cracks on your drywall? Maybe some dings by where you store your bicycle? This is the perfect time to repair this and any other imperfections in your surfaces. Depending on the color and type of your paint, some might show the imperfections on your surfaces more than others.

Remove masking tape immediately after painting

This is a trick that's is worth remembering any time you are doing any paint job. This is because if you leave your tape and masking for hours or even days, your paint will dry and create a layer that bonds the tape and the surface. If you try to remove after this, some of the adjacent paint will probably come along as well. By not allowing your paint to dry you will leave a sharp line edge behind and your paint project will be left intact.

Remove all outlet cover plates and mask outlets and switches

Over rolling outlets and switches are one of the most common mistakes that you see in non-professional paint jobs. This will give the room an unclean finish, and if you are like me then your eyes will never rest until that is resolved. An easy and fast fix is to just remove all the outlet cover plates, they usually just have a couple of screw on them. After removing them, cover the outlets and switches with tape or paper to avoid any paint from getting in their surface.
I hope that this tips and tricks help you out in completing your painting project easier and cleaner. If you have any questions, or if you need assistance with complicated projects please contact us, a representative will go out to your property to provide you with a free estimate and answer all your questions.