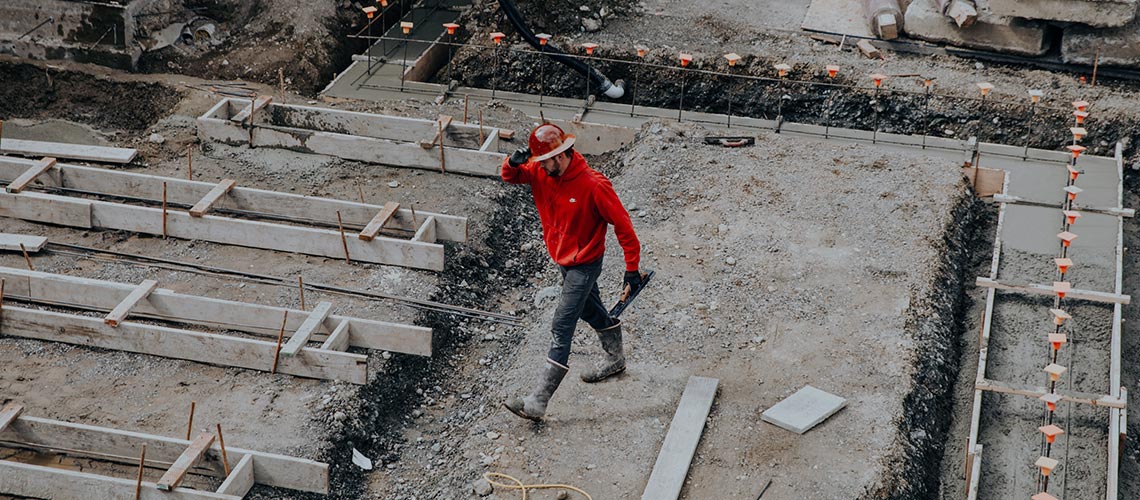 Why should you hire a GC Framing as your General Contractor?
Are you thinking of tackling your next construction project in your home or business? GC Framing is here to help you bring that dream project into a reality. With years of experience in the construction and home improvement industry, you can be sure that we have the knowledge necessary to complete your project in a professional and timely matter.
These are ten (10) of the top reasons why GC Framing is a great fit for you and your project
Free consultation and estimate
Start your project on the right foot by obtaining a consultation and estimate for your project at no cost and obligation to you. One of our representatives can come out and meet you at your home or business, listen to your concerns and ideas and propose a way to resolve them. Our mission is to turn your dream project into a reality, and we will do everything in our power to help you get started.
Get the proper permits
There are many contractors and owners that do not take permits into consideration when starting a project. It is very important to check with your local building department to see what are the latest standards that should be followed. By bringing GC Framing into your project, you can opt (if you choose to) to let us help you and take care of obtaining those permits for you (additional cost). This way you have more time to focus on getting your ideas exactly how you wish, while we take care of the time-consuming process of obtaining permits.
Follow building codes
It is very important that in every project local, state and internationally recognized and set building codes are followed. These standards are not just created to delay and cost more, but to ensure the safety of the contractor, owner and any habitants or users of those spaces and structures. If you decide to work with us, you can rest assured knowing that we follow this standards and codes in our projects. Normally a set of building plans will let us know exactly what to follow, and the building department will confirm this during the process of pulling any building permit.
Use up to date construction standards and latest materials
Continuing education is a big part of our overall process. We make sure to take the time and learn about the latest construction standards and materials. Specializing in not only what we originally started working on (framing and painting), but on all types of construction projects like remodels, ADU construction, retrofits and restorations.
Get competitive prices on materials and labor
With many years working in the local San Diego construction industry, we have a lists of vendors and subcontractors as well as the knowledge necessary to help you save both on material and labor cost. We may even be able to get you a bit of a better price by using our contractor account discount, and of course passing that lower cost to you.
Coordinates all subcontractors
Larger projects will normally come hand-in-hand with working with multiple contractors and vendors. Coordinating when each contractor should be on site, what materials should arrive when, checking their work for quality craftsmanship, and setting up a reasonable payment plan for each are just some of the tasks that we can help you with. We can take the headache and some of the time consuming tasks off your hands, so you can focus on what matters the most.
Always with the right tool for the job. Don't spend money on new tools.
Every project will ask for a different tool and skill. We have thousands of dollars in tools already invested, so that you do not have to. Why buy a specialized tool that would only be used once and then left on storage, until it works no more. Put our tools and skill to use, by allowing us to take care of that small, medium or large sized project you have in mind.
Licensed in California
GC Framing is licensed under the California State Contracting Board under license number 1033958. We are licensed as a General Contractor (B), Framing and Rough Carpentry Specialty Contractor (C-5), and Painting and Decorating Specialty Contractor (C-33).
Get warrantied work
Be sure that your investment is protected with a proper warranty from GC Framing. Many times by completing the project yourself you can save a bit of money. The bad side to the story is that if anything fails, all of the responsibility and cost are on you. We create quality projects by using quality craftsmanship, and of course we make sure that the project will be built to last.
Avoid the steep learning curve, save money by spending some
There is a very well know saying "To Save Money, One Has to Spend Money". In construction, more that in many industry is a very important saying to know. This is because there are times that a one hour repair by a train technician, can take days for a regular home owners. Not to forget as well the money that will need to be invested in obtaining that new knowledge, and the tools required to do it. We are here to help you save that time and money, with affordable prices that will make you spend a bit of money but that can save you plenty in the long run. General Contractor Gilberto Cortez has over 15 years of experience working in the home improvement and restoration industry, with vast knowledge and experience that can be passed down to you.
How to reach out
If you are interested in obtaining a free consultation and estimate, please do feel free to reach out. Save some money by spending a bit, you will be very happy and relieved that you did so. All of our team had been built, trained and tailored to help meet all of your needs. For a low-stress project feel free to contact us at (619) 882 – 9309 or Send us a Message Online